UniversalAutomation.org (UAO), an independent, not-for-profit association managing the implementation of an industrial automation shared runtime, today announced the first launches of UAO-compliant offers from Advantech, ESA S.P.A, Kongsberg Maritime, Flexbridge and R. Stahl.
At ARC Industry Forum 2022, UAO are showcasing the latest solutions in a live demo. This provides potential members, from end-users to providers, with the first opportunity to see the technology in action and the benefits provided by the shared runtime.
Using the same UAO runtime based on the IEC 61499 standard for distributed information and control systems, the offers will allow customers to test the benefits of the technology, notably:
Application portability – applications can be developed independently of the hardware, and then be seamlessly deployed and run on the different devices.
Application interoperability – one application can be deployed to multiple devices that will then interoperate automatically at the application level to execute the distributed application.
Efficient engineering & easy maintainability – using plug & produce, asset-centric software components.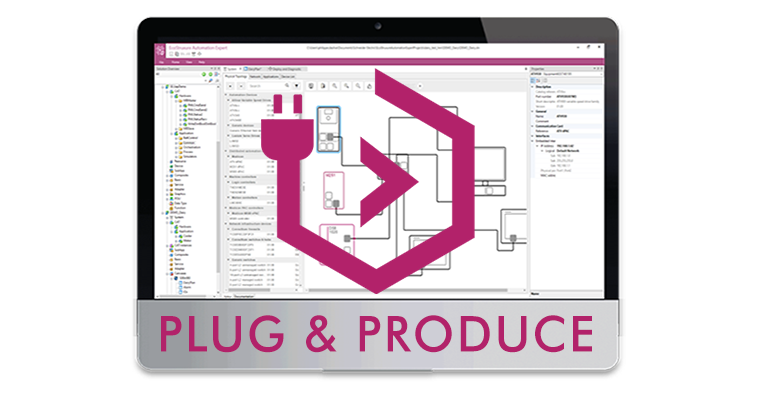 Advantech
"Advantech looked at using IEC 61499 many years ago, developing a very advanced prototype with NxtControl GmbH", said Marco Zampolli, Industrial IoT Product Sales Director at Advantech, "but we didn't release the offer to market because we were alone. The creation of UniversalAUtomation.org resolves this issue, creating an Ecosystem of IEC 61499 vendors and users that will drive innovation by creating portable reusable software components to solve common problems, particularly in IT/OT convergence and information orchestration. Advantech wants to play a leading role in this UAO Ecosystem with our Uno-430 data gateways."
ESA. S.P.A
"We launched our first IEC 61499 offer at SPS Parma on 24th May," said Cesare Colombo, Chief Marketing Officer at ESA. S.P.A. "ESA has been committed to innovation as a supplier of automation systems for machine builders for over 40 years. This latest offer using UniversalAutomation.org shared-source runtime engine is further proof of that. We are fully committed to the digital transformation of our customers, and the asset-centric plug & produce approach of UniversalAutomation.org addresses many of the pain-points of our customers."
Kongsberg Maritime
"As a supplier of control systems for ships and offshore platforms, we were looking for a solution to better orchestrate the different mechanical & electrical sub-systems," said Sølve Raaen, Principal Architect at Kongsberg Maritime. "We had been considering IEC 61499 for several years because of its object-oriented event-driven architecture. The creation of UniversalAutomation.org was the turning point for us as we saw it as evidence that the technology was reaching maturity. We use the UniversalAutomation.org runtime as an orchestration layer for our control systems."
Flexbridge
"Flexbridge AB is an innovative startup from Sweden that develops provisions of flexibility in manufacturing and process technologies in a form of swarm intelligence" says Dmitrii Drozdov, CTO at Flexbridge. "We enable adaptivity and reconfigurability of production lines by embedding nanoPLCs called Iceblocks into their parts. Iceblocks master wireless communication including 5G and mesh network and are programmed in IEC 61499 enabled by the UAO runtime. This enables the key benefits of fully decentralised control and engineering of heterogeneous systems integrating the swarm with devices of other vendors."
R. Stahl
"R. Stahl is one of the pioneers in remote I/O technology for hazardous locations. Our company philosophy is to bring products to the market that offer advantages to the end users by integrating latest available technology and make it usable for the explosion hazardous environments." said André Fritz, Senior Product Manager at R. Stahl. "Embedding the UAO IEC 61499 runtime in our Remote IO, makes it very simple to integrate to any Universal Automation system – plug & produce! The cherry on the cake is the real-time/right-time capabilities of IEC 61499 will allow us to also implement IIoT functions directly in the IO devices, and this allows Stahl and our Ecosystem to provide added value to our customers. This is like a toolbox for digitalization in hazardous areas."
UniversalAutomation.org
"We are delighted to announce the launch of the first Universal automation offers and are sure it is the first wave of many." – said John Conway, President of UniversalAutomation.Org.
"Users can now test the UniversalAutomation.org technology and experience the benefits for themselves".
* * *
UniversalAutomation.org enables vendors, end-users, OEMs, and academics to share a common automation runtime layer across their automation technology regardless of brand. The technological collaboration creates an entirely new category of industrial automation device where the decoupling of software from hardware drives the development of an ecosystem of portable, interoperable, "plug and produce" software components.
UniversalAutomation.org is an independent, not-for-profit association managing the reference implementation of an industrial automation shared source runtime.
The shared runtime is based on the IEC61499 standard for interoperability between hardware from different vendors and portability of software applications. UniversalAutomation.org provides a ready-to-go solution that
enables flexible Industry 4.0 automation architectures and drastically improves return on investment with easy reusability and portability.
The ongoing development of the runtime is managed by the association following shared source principles to ensure compatibility. Members act collectively, sharing technology development, insights, and information to create a market of "plug and produce" automation solutions.
UniversalAutomation.org is expanding with more end users/SIs/OEMs and vendors eager to implement the runtime in their products. Universities can use the technology to help educate and inaugurate the new generation of industrial engineers driving automation innovation. Any entity looking to help advance industrial automation is welcome to join.
More about the UAO-compliant offers