Join the team
changing the game!
For far too long proprietary automation systems have been restricting innovation. Joining UniversalAutomation.org means becoming part of a one-of-a-kind organization sharing a common technology that will unleash innovation by enabling application portability.
What is universal automation?
It is the combination of two parts:
A technology enabler based on the IEC 61499 standard which defines how to design distributed applications using "plug and produce" software components which are independent from the hardware on which they execute.
A community of automation users, technology vendors and universities organized around an independent non-profit association: UniversalAutomation.org.

UniversalAutomation.org is open to new members willing to change the game of automation.
Why join us?
Members of UniversalAutomation.org get access to the next generation of universal automation technology, working collaboratively within an ecosystem of innovative technology vendors and thought-leading users.
Plug & Produce
Application Portability & Interoperability
IT/OT Convergence
A new automation paradigm is required!
Traditional Automation world
Locked to a vendor

No portability & limited application interoperability

Difficult to interface with IT systems

Labor-intensive to engineer & operate

Prevents innovation & evolution of installed base
IT Applications
Hardware independent Application
Universal Automation
Control Node
More cost-effective – write once, re-use regardless of vendor

More reliable & safer using proven-in-use, reusable software libraries

Software can be incrementally improved over the lifecycle

End-of-life proof – re-use software, even when automation hardware is obsolete

Embed & reuse IP to protect competitive edge or to get better ROI on increasing software investment
Wood is excited to be part of defining the future of automation and transforming profitability and productivity for the customers in our industrial markets. UniversalAutomation.org technology will enable business innovation, increase digital adoption and agility with its open, interoperable and portable solutions- building business resiliency and empowering our clients to be future-ready.
German Carmona
President of Wood's Applied Intelligence business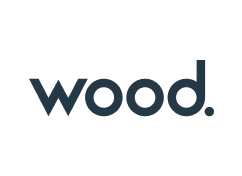 UniversalAutomation.org brings together vendors and users of technology, opening up the opportunity for continuous dialogue between members to share their knowledge. We're excited to work with other members to enhance and develop our research and help combat the challenges currently facing industry. The IEC 61499 standard will help industry have a common platform for different types of software functionalities in automation, allowing organisations to achieve a certain level of reliability and predictability, as well as increasing flexibility of production plants.
Valeriy Vyatkin
Professor of Electrical Engineering at Aalto University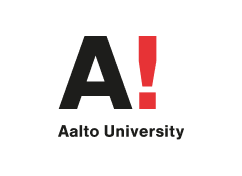 The creation of UniversalAutomation.org is the dawn of a new era within automation technology; over the course of the next five years, it will create a sea change for the future of automation software development. We are delighted to be a part of UniversalAutomation.org, driving the development of a "plug and produce" system which will help the industry keep up with the increasing demands of flexible manufacturing. There is no doubt that as members continue to join the organization and reap the benefits of collaboration and openness, that industry-wide change will follow.
Dmitrii Drozdov
Chief Technology Officer at Flexbridge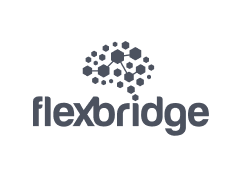 Industrial operations are undergoing a total transformation. As the IT sector has proven, advances in machine learning, augmented reality, real-time analytics, and the IoT hold great promise for step change advancements in performance, agility, and sustainability. However, within industry this promise is being held back by closed and proprietary automation platforms that restrict widespread adoption, hamper innovation, are challenging to integrate with third-party components, and are expensive to upgrade and maintain. Using a shared runtime changes all that.
John Conway
President at UniversalAutomation.org

With the formation of UniversalAutomation.org, we are hitting the reset button on automation technology. Using the IEC 61499 standard for distributed systems, we can create a new, open industrial environment that will lead to a more sustainable, efficient future. UniversalAutomation.org will remove the barriers to innovation in automation by decoupling hardware and software and providing end users with the freedom they have been asking for — to easily integrate different technologies regardless of where they came from and fully optimize their automation systems.
Greg Boucaud
Chief Marketing Officer at UniversalAutomation.org

We are excited to be part of UniversalAutomation.org because it promises to be a complete game changer. It opens up a new world of possibilities for organisations like ours. Unlocking valuable data currently buried in proprietary systems, making the connectivity and deployment of new technologies like Artificial Intelligence quick and simple. As part of UniversalAutomation.org we are actively collaborating with and supporting like-minded organisations to create an exciting new open era in operations and automation.
Jac Opmeer
Principal Automation Engineer at Shell